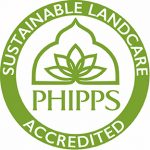 I am now a Phipps Sustainable Landcare Accredited Professional!
I have some very exciting news…I have been accepted into Phipps Master Gardener Program starting in March 2023!
Let us make your yard the envy of the neighborhood! Grass-cutting and Trimming • Organic Lawn Care • Edging • Mulching • Bed Planting • Building Raised Beds • Gardening Starting Vegetable Gardens • Trimming Shrubbery • Landscape Design • Theme Gardens (Butterfly/Pollinator Gardens, Bird Attractors, Cutting Gardens, Shade Gardens). LIMITED OPENING FOR SPRING 2022 LAWN SERVICE AND YARD CLEAN-UPS
. Call Today 412-398-7700. Schedule fills up fast!