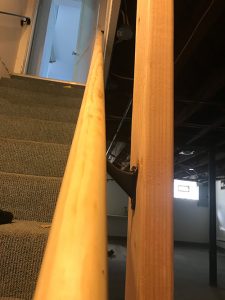 A lot can happen between a hand shake and the closing
It takes a lot of hard work to sell a house.  Let me work hard to help the sale get to the closing.
Selling Your Home: Call me for that much needed curb appeal!  Some inexpensive ways to quickly spruce up your home include: Planting, Edging, Mulching, Painting the Front Door, Installing New House Numbers, Installing Flower Boxes, and Powerwashing.
On the inside let me complete that "Punch List" that will complete the details that buyers notice.  Home Repair and Maintenance, Basic Carpentry, Wood Trim, Ceiling Repair, Deck Cleaning and Repair, Drywall Installation or Repair, Wood Fence Cleaning and Repair, Tile Flooring, General Maintenance, and Painting,
Once your house is sold I can correct many issues commonly found in home inspections (hand rails, smoke and carbon monoxide detectors, GFCI, peeling paint, etc).  And if your house is still on the market after you've moved, I can keep the grass cut and trimmed so you can enjoy your new home.