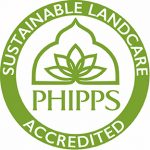 I take great pride in my work and do a lot of little extras when I cut to make sure your yard looks great each time.
Cut grass, bag and remove clipping, trim, edge, trim, blow off walks and patio areas and even do minor brush trimming and clean-up landscaping as needed.
SAY NO TO THE SPRAY. I also offer on a limited schedule Organic Lawn Treatments.. Call 412-398-7700 for details
Click here to learn about sustainable organic lawn care options
I am registered, insured and dependable. I contact my clients each week to confirm if they want cut that week. No worries if you don't I'll get you as you need/ want. unlike some services I don't make anyone get cut more often than they want…in fact in the really hot weather cutting too often hurts the grass.
I also can do Spring Yard Clean-ups and give discounts to on-going grass cutting clients
LIMITED OPENING FOR SPRING 2022 LAWN SERVICE AND YARD CLEAN-UPS. Call Today 412-398-7700 Schedule fills up fast!
Some typical items covered during clean-ups:
Remove leaves throughout the yard.

Remove any shrubs or plants as directed
Edge beds
Trim shrubs and bushes as needed
Remove yard waste
Rake, over seed and feed with organic fertilizer